Elizabeth Greer
– Acting Coach –
LA's Top Youth Acting Coach
"Elizabeth inspires confidence in young actors, teaches them how to perform at their highest level, is personable and sensitive in working them and has a true understanding and love for the art of acting. Those qualities combined with her insight and knowledge of how the auditioning process works make Elizabeth an extraordinary acting coach!"
Elizabeth Greer
- Acting Coach -
LA's Top Youth Acting Coach
"Elizabeth inspires confidence in young actors, teaches them how to perform at their highest level, is personable and sensitive in working them and has a true understanding and love for the art of acting. Those qualities combined with her insight and knowledge of how the auditioning process works make Elizabeth an extraordinary acting coach!"
Television Episodic Directing Class Completed!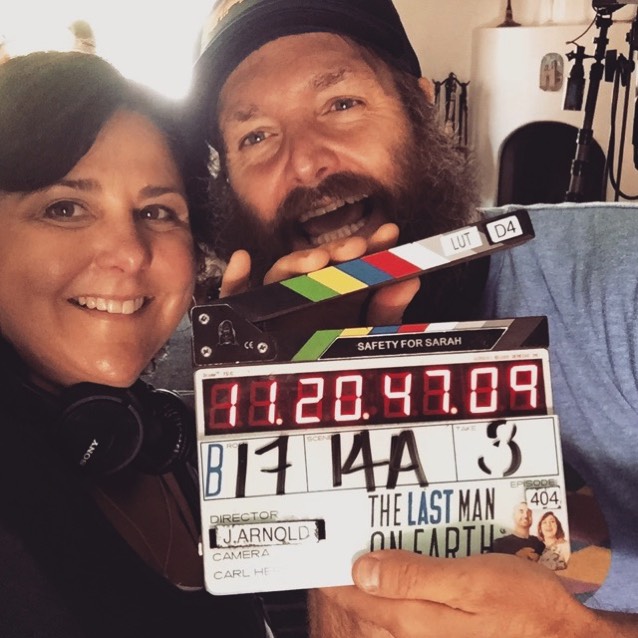 Recently and in association with her Tisch alumni, Elizabeth completed Television Episodic Directing 101 with Emmy nominated, award winning veteran female episodic director, Jen Arnold. During this incredible class Elizabeth got to see exactly what television directors and show runners need from an actor on set.
Elizabeth's Expertise Featured on Backstage.com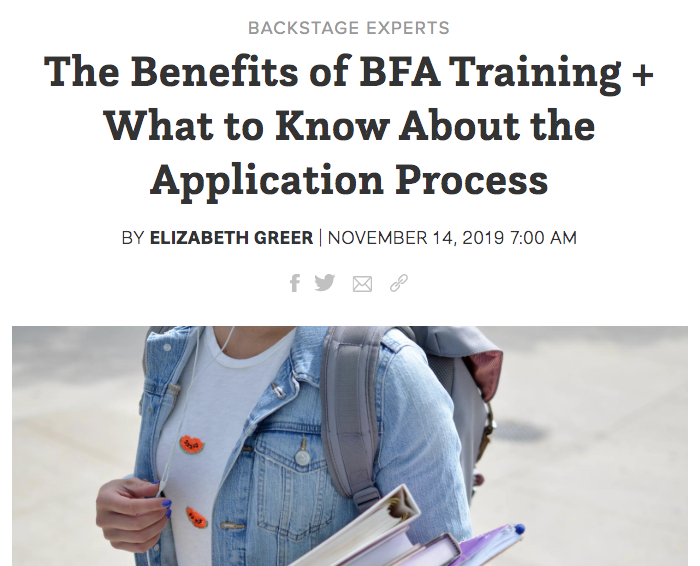 Backstage.com, one of the most well-know resources for both student and professional actors called on Elizabeth to share her deep knowledge of the value of BFA and MFA programs, and how you can prepare for the application process.
Why should you hire Elizabeth Greer to prepare you for your BFA program auditions?
Answer: RESULTS!
2022 has been another incredible year of success! Some of the finest acting programs offered my students admission to summer, BFA and MFA programs in acting this year. They include:
Boston Conservatory
Boston University
Cal Arts
Carnegie Mellon University
Chapman University
Columbia University
DePaul University
Elon University
Emerson College
Fordham University
Elon University
Emerson College
Fordham University
Ithaca College
Loyola Marymount University
Marymount Manhattan College
New York University Tisch School of the Arts
North Carolina School of the Arts
Pace University
Royal Academy of Dramatic Arts (RADA)
Rutgers University
Syracuse University
UCLA School of Theater, Film & Television
University of Michigan
USC School of Dramatic Arts
Elizabeth Greer's students have been offered admission to the prestigious collegiate theater program of his or her choice including: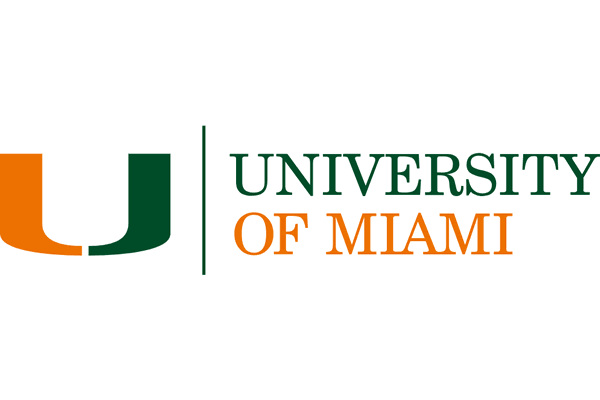 Miami

Syracuse

Juilliard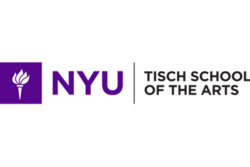 NYU

Carnegie Mellon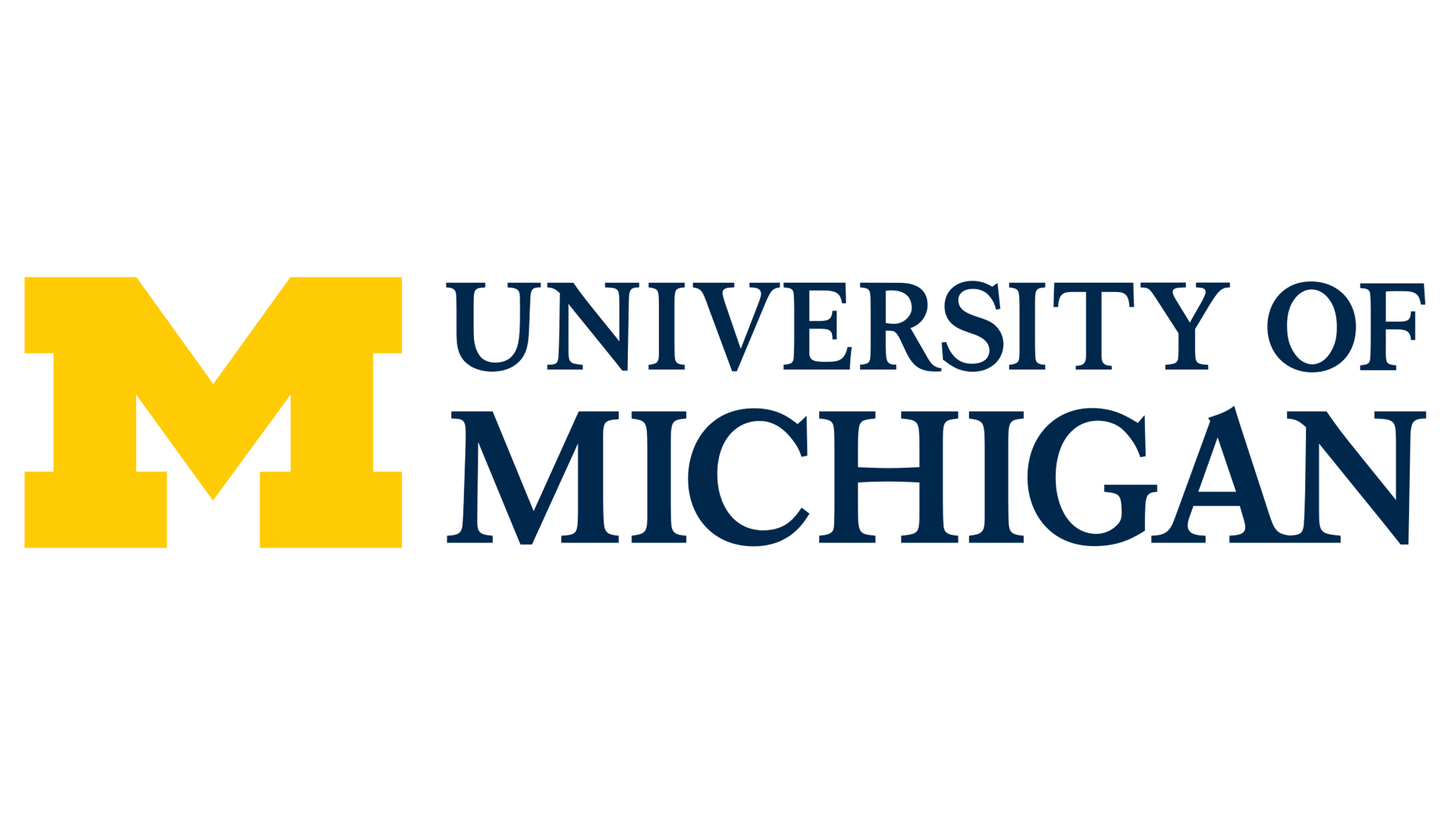 Michigan

Emerson

Boston C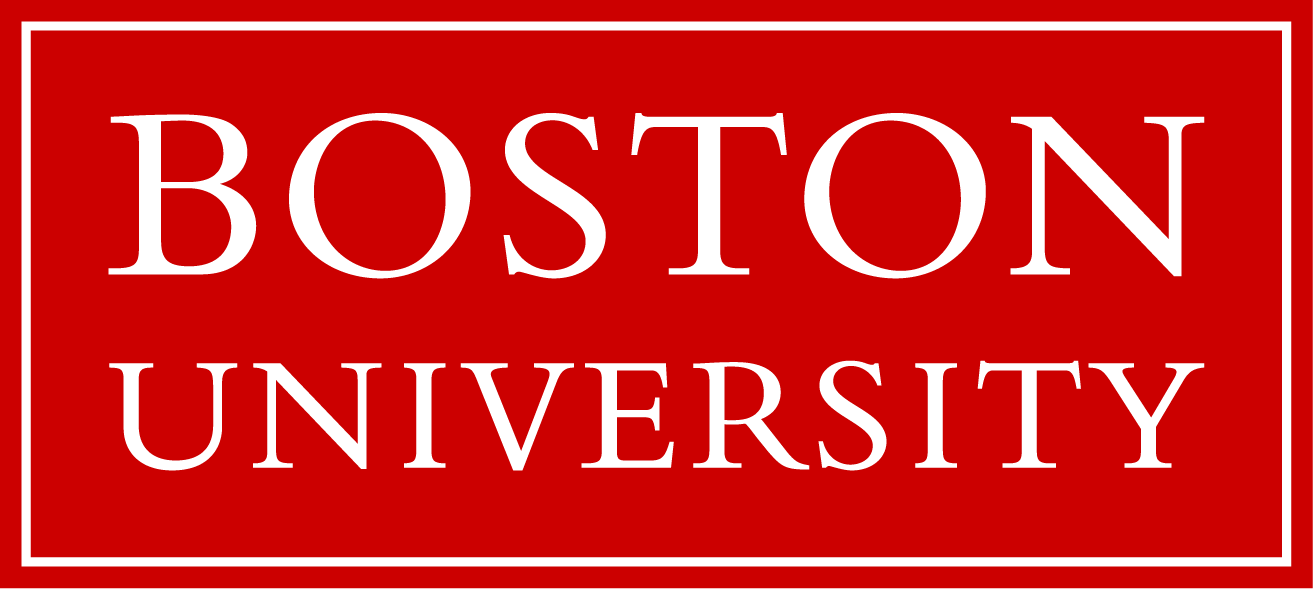 Boston U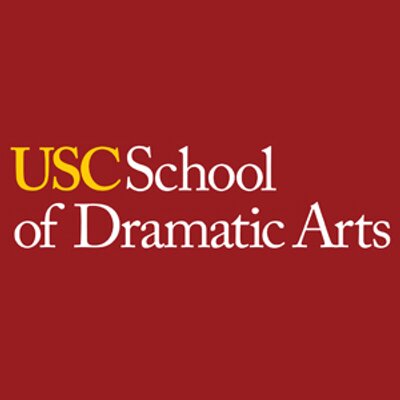 USC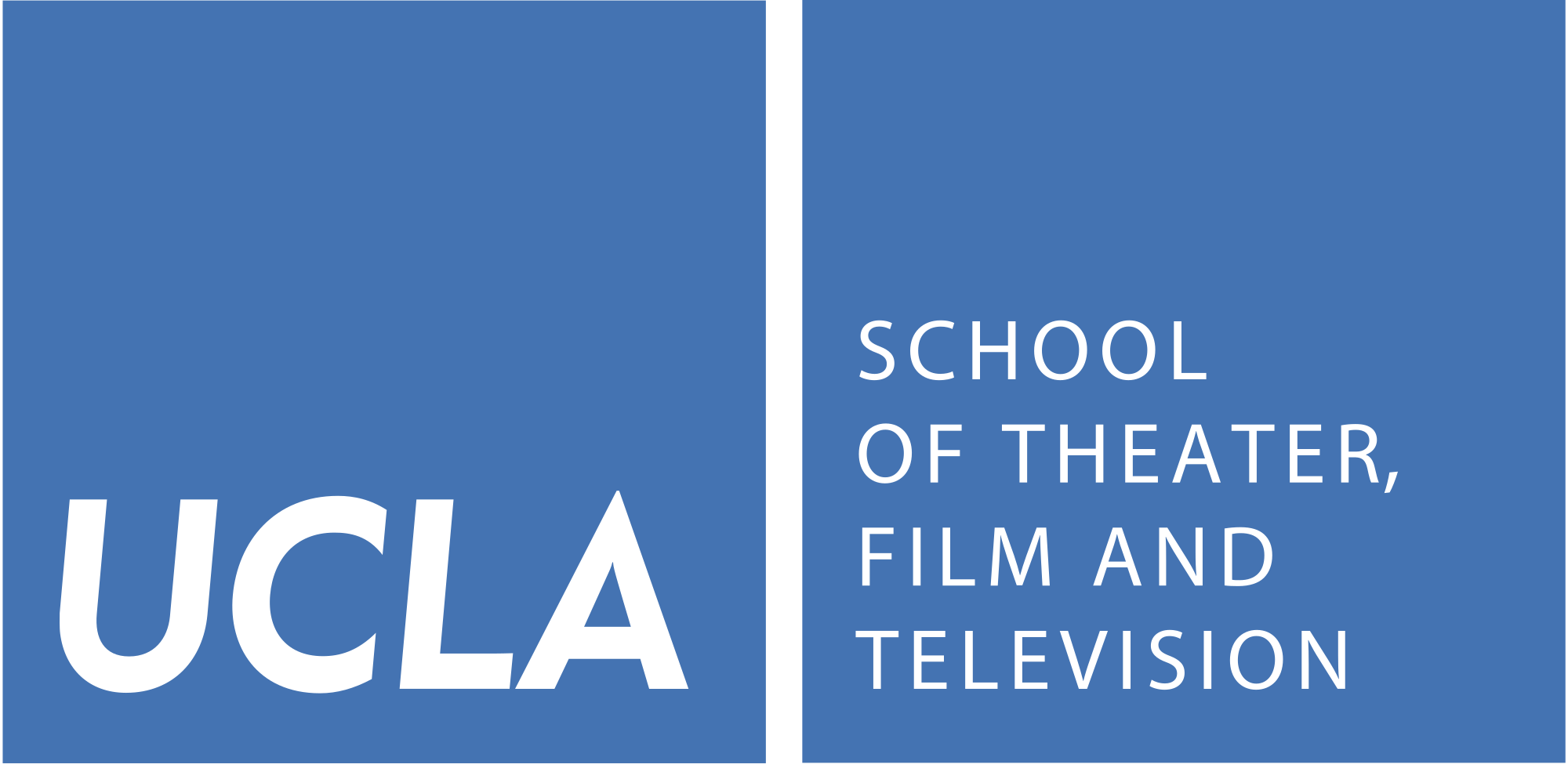 UCLA

Calarts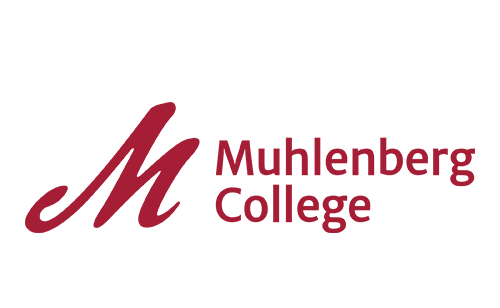 Muhlenberg

chapman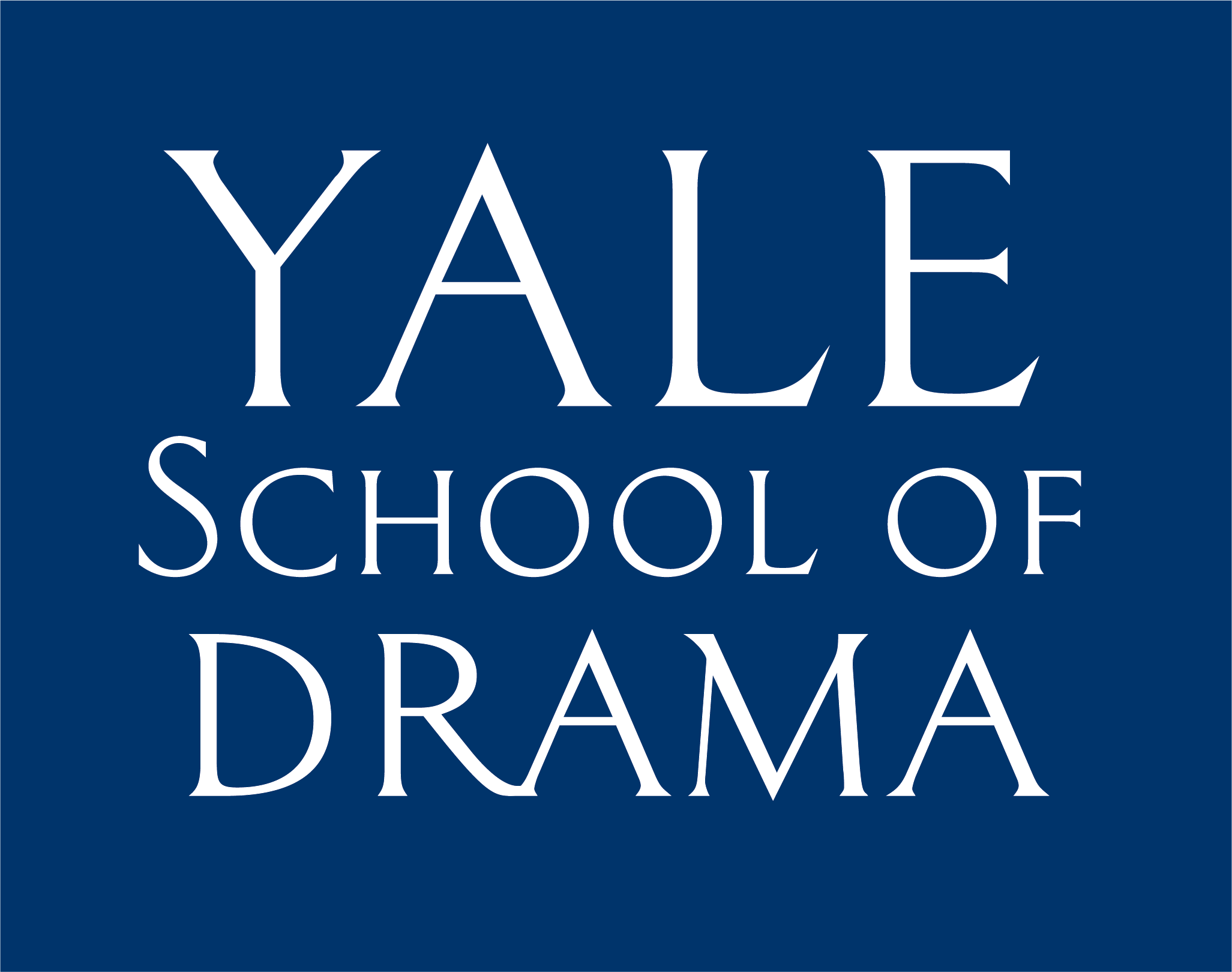 Yale Drama School

Rutgers

RADA

GUILD HALL
What the kids have to say…
Elizabeth teaches kids how to break down and master each stage of the audition so they can BOOK THE JOB and, most importantly, HAVE FUN while they are doing it.
Learn the Three Stages of Auditioning with Elizabeth. Elizabeth will also teach your child actor:
How to start and maintain a lifelong acting career
The Do's and Don'ts of audition prep
The Do's and Don'ts of the audition room
Crucial on-camera acting techniques
How to handle any TV or film copy (the difference between each script genre)
How to double your auditions
Everything a new actor needs to know about an acting career and social media
Elizabeth is a working actress who recurs and guest stars regularly on many TV shows, including Bates Motel, Ray Donovan, Cold Case, The Shield, My Own Worst Enemy, Video Game High School, and many more.
She loves helping kids make their dreams come true. Come train with Elizabeth in West LA. Parents can hang out or shop nearby.
Elizabeth holds a child performer services permit from the State of California (# CPS-000184572). For more information about the protections of the Child Performer Services (CPS) permits requirement, visit the California Department of Industrial Relations.
"Elizabeth helps young people stand out at auditions and book – while having fun. She is amazing."
Recent Clients' Successes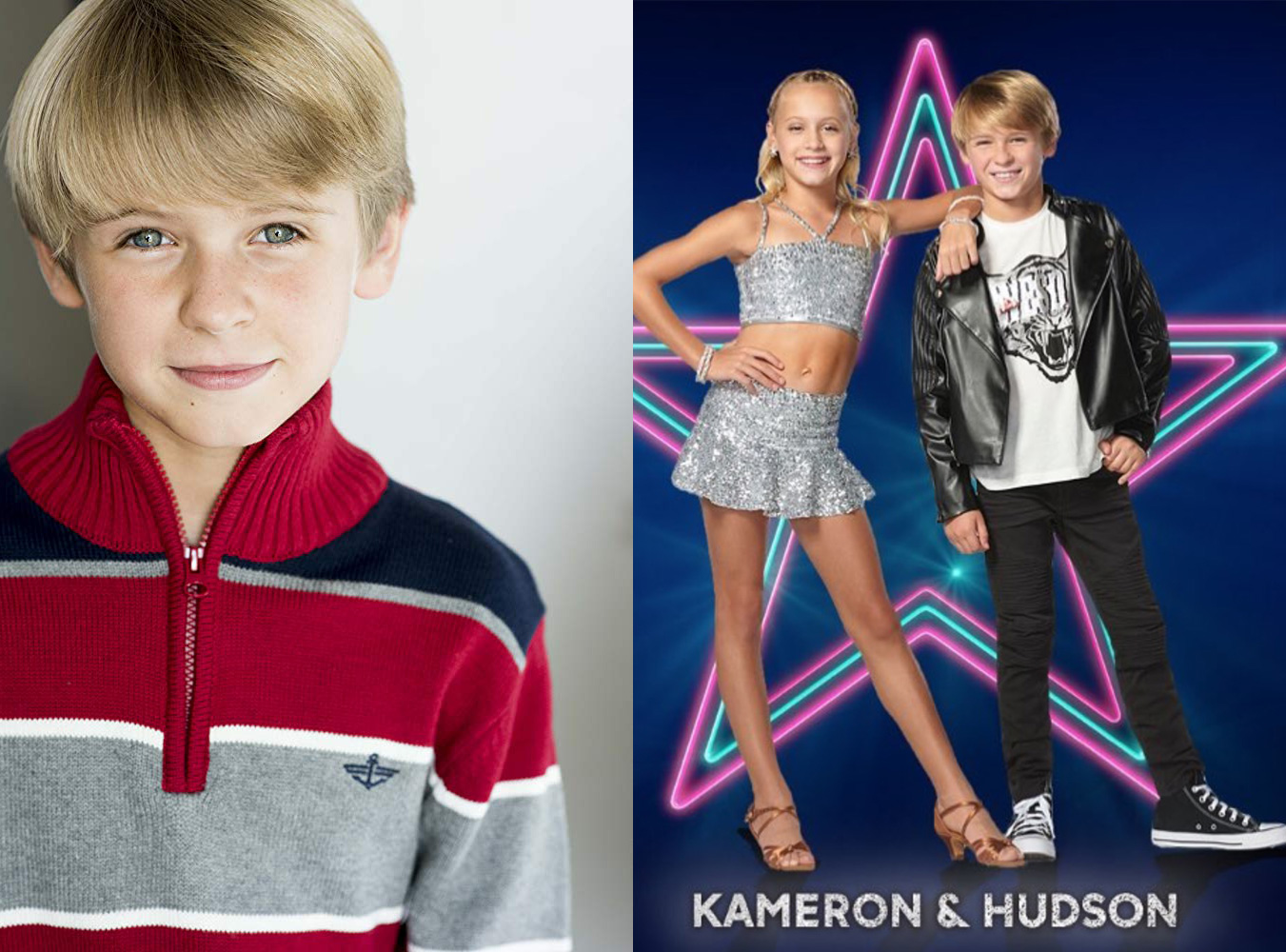 Congratulations to long-time client Hudson West on his Emmy Nomination and recurring all the way to finals on Dancing with the Stars Juniors!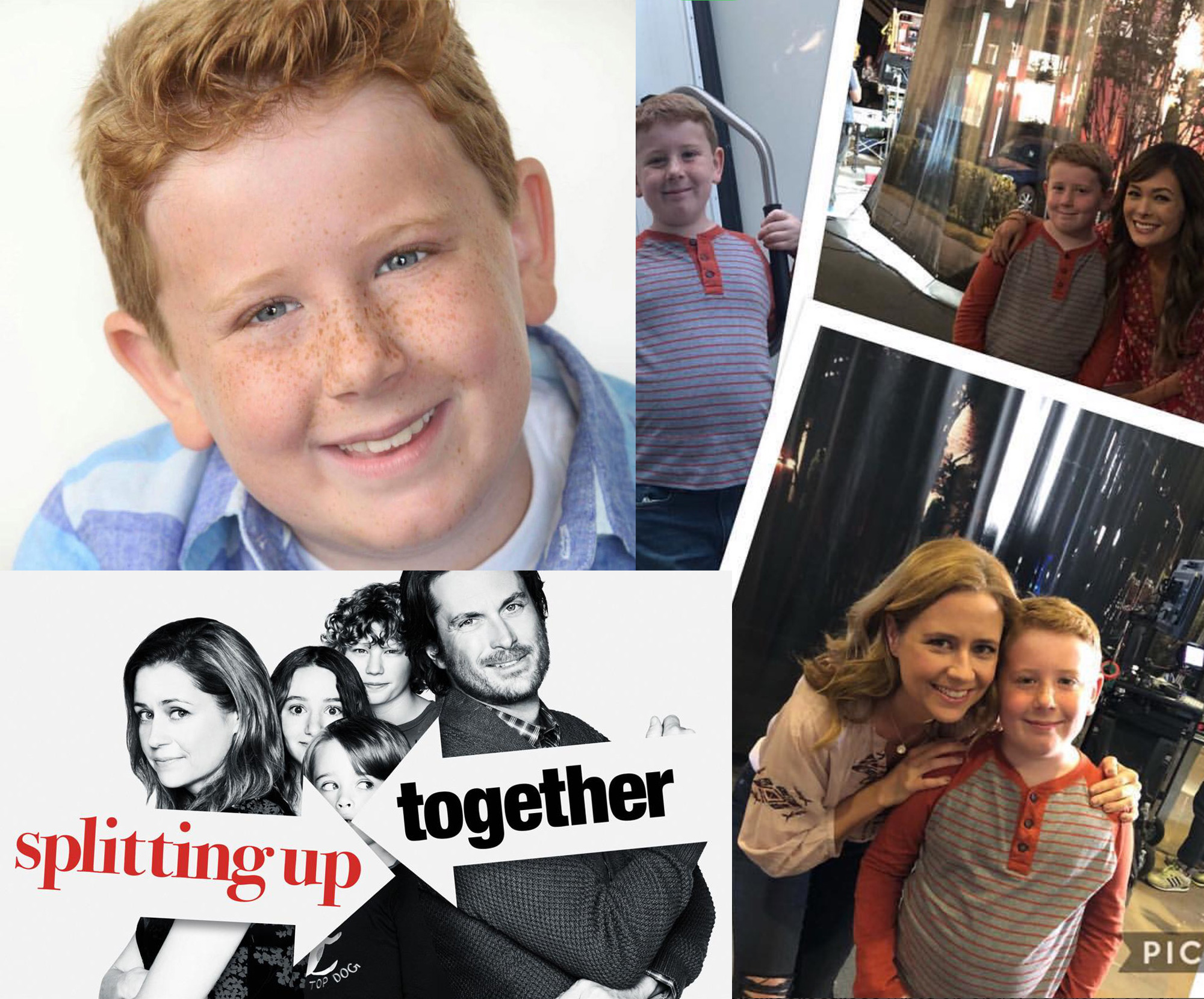 Congratulations to client Max Stubington for his recurring role on ABC's new hit Splitting Up Together!
What the kids have to say…
When you coach your on-camera auditions with Elizabeth, not only will be receive her professional guidance on your scene, your character and your performance, but you'll also be recording your self-tape auditions in her professional taping studio, complete with top-of-the-line equipment including:
iPhoneX camera
Blue, vibrant backdrop
3-point studio cowboy lighting
Ring light
High-quality sound via lapel microphone
High-resolution raw footage file
Professional, high quality self-tapes
"I had such an amazing experience today doing a self tape with Elizabeth! Her knowledge and experience as a very talented, working actress combined with coaching helped me focus and clean up the little technical things I would have overlooked at a typical self tape studio. My agent loved everything about the tape!"
The Actor Who Coaches Actors
When you work with Elizabeth, you are working with not only a Yale-trained actor, but an actor who WORKS in Hollywood! She has recurred and guest starred regularly on many TV shows including The Morning Show, Euphoria, Vida, Ray Donovan, Bates Motel, and many more, as well as dozens of films. For her full list of credits you can visit her IMDb page, or her dedicated actor website.
Industry Professionals Say…
"Elizabeth helps young people stand out at auditions and book – while having fun. She is amazing."
— Lisa Essary, Casting Director
"Elizabeth is truly great with kids and preparing them for everything at an audition. Parents love her too."
— Tracy Poverstein, Head of Theater Dept. The Archer School for Girls
"Elizabeth Greer turned my career around completely. WhenI met her I was trying to start a true career but didn't know how. After that everything changed. I booked a national commercial and got to perform in an exclusive monologue competition that I booked after her coaching. This led me to being signed by an amazing management company that is all about positivity and we have a great relationship. Elizabeth showed me the power I have inside of me that I never knew I had. She showed me how to ask for what I want and deserve, and how to take control of my career. Now I am confident in everything I do, and I'm not afraid to take risks. And I'm receiving more love and appreciation in the industry than ever before. Thank you, Elizabeth!"
— Sinéad D'arcy
"Elizabeth is stellar! My kids just adore her and she has a gift in bringing out the character in a child in a natural and fun way. We love her!"
"Elizabeth Greer has been on of the most valuable assets to me since moving to Los Angeles. Her coaching has not only helped me fine tune my skills, but also provided essential knowledge to help build. my acting business. She gives consistent, applicable techniques to help ace your audition in any genre. Sessions with her will deepen your work, and specify your choices. The guidance she has given me in just a year and a half has allowed me to take huge steps, both with my self tapes and rep meetings. Thanks to her and her resources, I've been approached by several amazing reps. If you're finding yourself stuck and craving results, you need a badass five star coach like Liz in your corner. "
– Marcus Rucks
"Elizabeth Greer is the best acting coach I have ever worked with. If you are located in Los Angeles, please check her out and see how your work grows and gets noticeable, deeper, and stronger."
– Brian Reiff
"Elizabeth Greer has helped me enormously to progress and gain confidence in my work. Her positive and genuine feedback is extremely encouraging. She is also very knowledgeable about top acting programs throughout the U.S. and abroad. The importance she places on the script as well as how to present yourself  at an audition has helped me tremendously."
– Alessia Bothorel
"Tom Brady has won 6 Super Bowls. He could not have done that without the coaching and game plan of Bill Belichick. Elizabeth Greer is my son's Bill Belichick. She came up with an amazing audition plan and prepared him for the process. Preparation allows the student to be present when faced with an unfamiliar obstacle. Some schools asked to audition multiple times in front of separate panels in addition to interview questions. Elizabeth helped him to be ready for whatever they asked. His success was greater than we ever expected being offered admission to his top choices. Thank you Coach Greer."
"Elizabeth and I have developed not only a wonderful professional relationship but also a lifelong friendship. Elizabeth has changed our lives – she has helped my daughter develop as an actor and believe in herself. The work you do with young actors is incredible and deeply appreciated!"
– Mom of a long-time coaching client whose kid keeps winning!
"Elizabeth has been amazing working with my daughter. She coached my daughter to getting accepted to her first choice for a performing arts boarding high school drama program. I know Elizabeth will do the same in my daughter's BFA college application process. Not only is Elizabeth a knowledgeable and talented coach, but she is also an advocate and friend. With her support, my daughter is charting a professional career in drama. Working with Elizabeth has changed the trajectory of my daughter's life; she would not be where she is without Elizabeth's support and guidance. I cannot recommend Elizabeth enough for families as they support their child in pursuing their passion."
– Amy, A Brentwood Private School Parent
"My wife and I are extremely pleased and satisfied with Elizabeth Greer as our daughter's coach and mentor. Because of her knowledge and professionalism our daughter was accepted to her first choice university theatre program as well as having filmed a feature film and a new NBC TV series. We highly recommend Elizabeth Greer."
– Arthur
"My daughter absolutely loves working with Liz! We were referred by a friend and feel so fortunate to have made the connection! Liz took our daughters natural talent and enhanced it, rocketing her to the next level while always maintaining the core of who she is. She wants deeply to see her students succeed and truly cares about our daughter's success. Liz worked beautifully as a partner with our daughter to navigate the crazy BFA application, pre-screens and audition process. She was great at picking monologue pieces that show a variety of facets of our daughters' talent, all completely different works highlighting her versatility and depth. When Covid precluded working in person, Liz shifted meetings online without missing a beat! She advised her on what equipment to get and how to self-tape successfully. Liz is absolutely wonderful in knowing her students as actors and treating them individually, far from the cookie cutter process we have seen in the past. We can't recommend her highly enough! Liz is a true gem!"
– F, A Viewpoint Private School Parent
"Elizabeth is not only a great acting coach but also a wonderful life coach for budding thespians. Her time, commitment and caring for our daughter's training in musical theater has been more than we could have ever imagined. Elizabeth not only develops the acting, she nurtures the soul. We love her and could not recommend her highly enough.
— Don, parent of student at The Archer School for Girls and DTASC 2013 finalist
"Elizabeth changed our teenage daughter's life. She not only completely developed the artful skills to further her acting goals, but Elizabeth's insightful coaching prepared her for life!"
— Ann, parent of student currently studying Technique with Elizabeth
"Elizabeth has coached my son for about 2 years now. He loves working with her. She is very proficient in understanding the character & delivering that so he understands the character. She works very well with young actors and is always pleasant, upbeat & encouraging. My son enjoys working with her very much."
– Donna W.
"My daughter has been coaching with Elizabeth for about a year. Elizabeth is so encouraging and positive and has truly helped build my daughter's confidence and self esteem. She is always professional and helpful and I highly recommend her to anyone!"
– Erin S.
"My daughters 19 and 16 years old have worked with Elizabeth Greer. My older daughter prepared for her college acting auditions with Elizabeth. Of the 14 auditions she was accepted to 9 schools. Including the offers for BFA programs in Acting at USC, NYU, Mulenberg, and Syracuse University…etc. Elizabeth assisted with finding the material that would properly showcase our daughters, as well as mentored them to find a strong inner voice and learn sold skills for audition prep that she still uses today. I would highly recommend Elizabeth for both the beginning and experienced actor. She creates a safe nurturing environment but still challenges the actors to work to find the truth of the moment."
— Laura
"Elizabeth works wonders! She inspires confidence in young actors, teaches them how to perform at their highest level, is personable and sensitive in working them and has a true understanding and love for the art of acting. Those qualities combined with her insight and knowledge of how the auditioning process works make Elizabeth an extraordinary acting coach. Her work brought out the best in my daughter and helped place her in one of the top universities in the country: NYU Tisch. I recommend her highly!"
"Elizabeth coaches two of my children and has helped shape them into confident actors who truly have a passion for the craft. She is kind, nurturing and really knows what she's doing. She has helped coach them for numerous auditions, callbacks and roles. We are incredibly grateful that we found her."
"Elizabeth put her entire heart and soul into my daughter's preparation and ultimate success with her college audition process. Having her in our corner every step of the way made an already stressful process bearable, even during covid! We are forever grateful!"
– Lisa, A Crossroads Private School Parent
"We are so lucky to have found you. I think you bring out the best in your students."
– Leslie
"If you are serious about acting and looking for an excellent coach, look no further. Elizabeth exceeded my expectations in her role as acting coach for my son. She worked with him to prepare him for his auditions to the schools in which he was applying for BFA programs. I'm beyond pleased to say he was accepted into every school he applied to, ultimately attending his first choice program.
Not only did Elizabeth work with him on his craft, audition prep and interview prep; she was encouraging and supportive to both parent and student. Even through his first year in his BFA program she continually checked in with the family to inquire about his overall well being. This type of support is over and above what anyone could expect. I can't speak highly enough of our experience with Elizabeth. She made the process painless!!"
– Kathie T.
"Elizabeth Greer is one spectacular acting coach! She has taken my son to levels where we did not think his imagination could go! We have been working with her for over a year now and she is our number one "Go to" coach! Not only does she have a Phenomenal background as an actor, she is even better as an acting coach! I could not imagine working with anyone else besides her when it comes to helping my son book the job."
– Dr. Dionna H.
"My daughter is new to acting and Elizabeth has been amazing at teaching us how to get started in smart and useful ways. She takes her time with us and really gets to know the student to adjust to their level. She has a vast knowledge of the entertainment business and her teaching methods are very nurturing and supportive. Her generosity and true love of acting shows in all her interactions. I can't recommend Elizabeth enough to help your child grow and learn in a safe and welcoming environment."
– Helen V.
"Elizabeth's guidance and expertise was vital during the college admissions process. My son simply could not have been better prepared for his auditions. The personal growth and confidence that Carlo has experienced is directly attributable to his work with Elizabeth and we are sincerely grateful.
No matter where my son's path leads him, I am thankful that he has had the opportunity to work with Elizabeth. She is more than a coach to my son – her mentorship has changed the trajectory of my son's hopes and dreams. Carlo's appreciation and understanding for the art of acting has blossomed more than either of us thought possible and he is looking forward to continuing to work with Elizabeth on his craft
Everytime I talk to Carlo he is so happy and excited and immersing himself and LOVING Tisch. And it's because of Elizabeth. I'm so grateful for her!"
– Terry D.
"Elizabeth Greer's winning formula for teaching and coaching includes the best combination of intuitive acting chops, skilled coaching smarts, and "biz" wisdom!"
– Karen
"E has committed to, and received a generous scholarship from Columbia. Thank you again, so very much, for your coaching. E wouldn't be on her way to Columbia if it weren't for you."
– Janet
"Elizabeth Greer is nothing short of a brilliant teacher and mentor. She was incredibly successful in helping me get into all 4 of my top colleges including NYU, USC, Chapman and UCLA. She is kind and helpful and always pushed me to be my best, helping me constantly grow as an actor."
"First of all, it is completely impossible to put Elizabeth Greer into a few sentences. Not only is she the most incredible and wise teacher and director, but more importantly, she is an incredible person. I admire and am inspired by her every time I see her! She is your girl!"
— Olivia O.
"Thank you for everything. I really can't put into words how much you've changed my life."
— Carlo Moerelli, Student at Tisch School of the Arts, NYU
"Elizabeth is the coach you didn't know you needed! At the risk of sounding hyperbolic, after one session with her you'll know why working with other coaches never felt as educational, empowering, and like your career is moving forward. Implementing the same strategies that's made her a currently working actor, her experience, 'take charge' and 'can do' attitude, passion and honesty, personal availability to her clients, and deep understanding of how both the actor's mind works and the industry works, makes her the ultimate coach. Do yourself a favor and work with Elizabeth!"
– Britni R. B.
"Elizabeth, I just wanted to let you know I finished my first year at Guildhall. I am so so grateful to have met you. I am truly indebted to you for getting me in. "
— Brandon Bassir, Student at Guildhall
"Elizabeth is not only an incredible acting coach, but she is also a wonderful role model and is a delight to work with. After my very first session with her, I already felt as if I had grown tremendously and was a more confident performer. She is committed to each and every one of her clients, and works as hard as she can to make sure they feel prepared for any audition. Elizabeth helped me get into my absolute dream school, NYU Tisch. I truly believe that meeting with her once a week made a huge impact on my preparedness for all my college auditions, and I would not have been able to achieve my professional goals without her. She is a force to be reckoned with. I'm so grateful I was able to work with Elizabeth. I couldn't have made it to Tisch without her love and guidance. She is amazing!"
– Julianna G.
"Working with Elizabeth is a lot of fun! She connects immediately with her students. She has a keen eye for detail. She is encouraging and truthfully critical. Elizabeth knows just how to guide you to find success, as she has much knowledge in the business. She provides you with the tools to be a better actor and a stronger person. I cannot speak highly enough of how much Elizabeth has helped my growth!"
– Zak T.
"I am so fortunate to have the opportunity to work with Elizabeth. She is the most encouraging, open, and exciting acting coach I have ever worked with. She is passionate about her students, and because of her I was able to earn a spot in my top choice school for a BFA program in acting. I absolutely love working with Elizabeth!!!"
— Michaela, Student at NYU Tisch Student
"Elizabeth Greer has pushed me far past what I thought was possible as a writer and performer. She has instilled in me the confidence to grow, challenge, and act to my best ability. She has become a career coach and friend to me over the years, and I owe much of my success to her! "
— Wyatt S.
"I have loved working with Elizabeth. With her help, I was accepted into my top choice theatre arts program, booked my first feature film, and was cast in an NBC pilot. Liz is a wonderful coach and friend and I would recommend her to anyone."
"I am so grateful for all Elizabeth does for me, whether it is preparation for a big audition or diving deeper into a piece of text. I have worked with her for several years and would not be where I am today without her."
— Samantha
"Without Elizabeth I wouldn't have been able to get into 10 different schools, including my dream school. The college process is very stressful and Elizabeth has made it so much easier and it was fun. She knows exactly what she is talking about and I trusted her the whole time."
— Cameron
"Elizabeth Greer has gone above and beyond to help me push myself to become a stronger actress. Every time I work with her I learn something new, whether it be a refreshing take on a well worked monologue, a new exercise that allows me to access more of myself than I thought I could, or just insight on how to best navigate the business. Her coaching abilities are endless. I look forward to each new session, as I know it will be completely different from the last."
– LACHSA Student
© 2022 Elizabeth Greer – All rights reserved.